How to Get Weed in DC (THE Official 2021 Guide)
Updated: Oct 12
Whether you're a frequent smoker or just a seldom user, we can all agree that acquiring weed in DC is a pain in the neck. With the laws that keep individuals from using weed for recreational purposes, to the lack of high-quality products, one might think that getting their hands on marijuana in DC is a crime. But is it?
Getting weed in the nation's capital can be daunting, and without proper knowledge, you might find yourself on the wrong side of the law. You wouldn't want to spend time in jail just because you lit a joint in the wrong place, would you? After reading this guide, you won't have to worry about the law because you'll be educated on everything you need to know on how to buy pot in DC – the legal way.
Can you buy weed in Washington DC?
So, can you buy weed in Washington DC? The short answer is yes; you can buy weed in DC.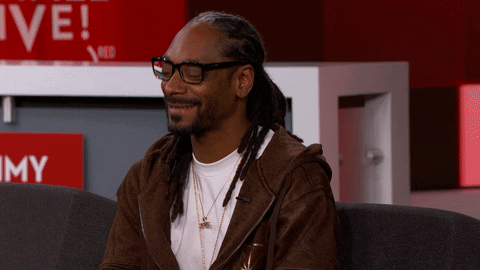 But before we dive into the hotspots and popular joints (no pun intended) for weed enthusiasts, we have to be aware of the laws that govern the use of weed. Quick fact; do you know that smoking in your car is a punishable offense in DC? Yup! Several laws like this can get you in trouble. But don't worry; we will cover them in this guide.
Can tourists buy pot in Washington DC?
Although the laws guiding the use of marijuana in DC are strict, finding weed in DC as a tourist is not a problem. Nowadays, CBD stores or cannabis shops like ours have made it possible to acquire weed from the comfort of your home.
You can choose to either walk-in to shop in-store at The Garden or you can preorder online and skip the line when you pick up in store (Ready in less than 15 mins!)
How to Buy Legal Weed in Washington DC
Alright, now let's talk about the good stuff, how to buy both recreational and medical weed in DC. To buy or use weed in DC, the user will be asked to follow the laws that guide its use; some of these laws include;
Being 21 or over

Having a medical marijuana card for medical purposes

Acquiring pot from an Initiative 71 ( I 71) complaint outlet

And smoking on permitted grounds.
These are some of the prevailing laws in DC, and most times, it makes us wonder if weed is ACTUALLY legal in the capital. The next section covers what's legal and what's not.
Is Weed Legal in Washington DC?
Weed in Washington DC is legal for only recreational and medical uses; this means that the commercial sale of marijuana or related items such as marijuana plants is still illegal. It's also important to note that medical cannabis was legalized in 1998 (Initiative 59). While the use of marijuana for recreational purposes was approved later in 2015 following the passage of Initiative 71.
So yes, weed is technically legal for both recreational and medical uses in Washington DC.
What is Initiative 71?
In 2015, recreational marijuana became legal in Washington DC- this occurred when the government passed initiative 71. Initiative 71 is the legalization of minor amounts of marijuana for personal use. It is a voter-approved (a whopping 64.87% approval) ballot initiative that legalized the consumption of weed for recreational purposes.
What are the weed laws in Washington DC?
Buying marijuana in Washington DC is legal as long as you abide by the laws that guide its use. The law states that residents can possess up to two oz on their person at any time. You are also entitled to gift or give away up to one ounce of weed. As for the cultivation of marijuana, you are allowed to nurture up to 6 plants, three of which may be mature. These are some of the recreational marijuana laws made possible by Initiative 71.
Later on in this article, we discuss spots where you're allowed to smoke pot and places that don't welcome its use.
Do they have dispensaries in DC?
We don't know how to tell you this, but we might still have a problem getting weed in our hands. Although weed was legalized for adult use, the law still prevents the establishment of cannabis retail systems or recreational weed dispensaries.
Remember when we told you we might have a problem? Sike! Select groups have found a way to bypass this law legally. So, are there dispensaries in DC? Well, sort of, but not your usual kind - like the ones in Vegas or LA.
The law clearly states that weed sale is prohibited for recreational use, but it allows us to give it as a gift. Some weed shops have taken this as a cue to help dispense weed to DC residents and tourists. These places do this by selling items such as shirts and hooking customers up with free cannabis as a form of appreciation. To be honest, we let out a big sigh of relief when we found out about this bypass. With this system put in place, this is the closest thing we have to a recreational dispensary in Washington DC.
Washington DC Dispensary Rules
The rules behind visiting a DC cannabis shop are simple. For medical purposes, you can visit any of Washington DC's dispensaries. However, you will have to provide your medical marijuana card to the budtender for proof that it's for medical purposes. You can visit one of the various I71 compliant weed shops in DC (like ours) and get some dope products and get gifted some cannabis as a token of appreciation.
Which Washington DC Dispensaries are open?
There are numerous cannabis shops to choose from in Washington DC. But BEWARE, not all of them are approved or compliant to I71. Most of these dispensaries are sketchy back-door vendors and often cause you to involve yourself in illicit acts. And, of course, getting in trouble isn't something we would want.
A great example of an I71 compliant shop is The Garden DC. The Garden DC is a CBD product and smoke shop based in Washington DC which offers in-store shopping and online preordering. With 4 stars out of 5 on Google, The Garden is one of the most trusted and well-known DC cannabis shops.
The Garden DC Hours
The Garden DC is open throughout the week. On Monday to Saturdays from 10 am - 9 pm and On Sundays from 12 pm - 8 pm. Hit us up on Whatsapp or call us if you have any questions about visiting our store.
Where to Get Weed in DC
With several laws set in place to prevent the sale of weed for recreational use, it's essential to know how to select a dispensary or weed shop that won't get you into trouble with the law. There's also the need for high-quality marijuana products that won't get you sick.
Where can I buy edibles in DC?
Edibles? What are they? Edibles are consumable cannabis-based products - Think cannabis food- which come in different forms! They range from gummies to delicious brownies and even candy. Crazy, right?
So you might be wondering where to get edibles in DC. But before you go munching on some weed brownies, if you're new to the edible game then it's safe to know how long do edibles last and how much you should eat. In the next section, we provide you with the means of acquiring the best marijuana edibles in DC.
How to buy edibles in Washington DC
We can all agree that getting anything related to marijuana can be a bit stressful. Don't overthink it though - getting edibles in DC just got easier! The Garden DC has made it possible for consumers to acquire the best edibles in DC in a quick and simple way.
How? Well, it's easy. All you have to do is head on to The Garden DC's website, pick your favorite edible form, and your high-quality edibles will be ready for pick-up at our store. Note that you will be required to provide a government-issued ID card- this is done to help identify if the customer is of legal age.
Wait! There's more! With every purchase you make at the Garden DC, you support causes that help bring change where it is needed most.
Can You Smoke Weed In DC?
Yes, smoking weed in DC is legal. But again it comes with a catch. In order to smoke weed in DC, you have to abide by the various laws guiding the use of marijuana. And one of these laws states that smoking in public and on federal grounds is prohibited (Initiative 71). Aside from that, you must be 21 years or older.
You can smoke weed at the comfort of your home; however, if you're itching to light up a joint somewhere that's not your home, we've got a few recommendations.
Where can you smoke weed in DC?
Now that we know that smoking weed is legal as long as you follow DC cannabis laws, we will highlight places where you can smoke your pre-rolls without breaking the law;
Places you can smoke weed:
A homie's house

Your own house

Anybody's house

Not in public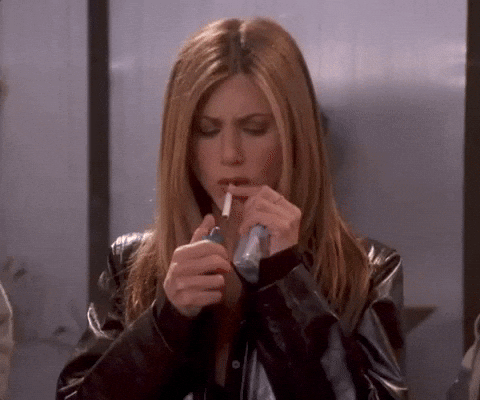 Places you can't smoke weed:
Parks

Military property

Federal ground (Just so you know, 25% of DC ground is federal)
If you're trying to find weed in Washington DC:
You can get weed in DC by making sure you check the list below:
Must be 21 or over

Make sure to follow the laws governing its use: Don't smoke in public places or federal grounds; you mustn't have more than two ounces at a time in your primary residence.

You must always go through an Initiative 71 cannabis shop

Find a good cannabis shop with a noble cause and reach out to them. (Preferably ours)

Never go through back-alley dealers, as that will cause you to fall on the wrong side of the law.

Smoke or use your CBD Products safely
The Garden DC - #1 Best Rated Smoke Shop
Acquiring weed in DC shouldn't always be a chore. That's why our team at The Garden DC has worked hard for you to ensure that you can get Initiative 71 compliant top-quality weed gifted to you. Sound's easy, right? That's because it is!
To view our menu, visit our website and text 420 to (202) 815-5663 to place your order. For The Garden DC hours, please check our website. Follow us on Instagram to find out more about 420-friendly and Initiative 71-compliant deliveries.